You are browsing posts under Speechifying category.
I have been fortunate enough to reach the Semi-Finals or Regional (old days) Championship three times.  Each time I approached the contests leading up to the championships with a different intent and with different results.
In 2008 I was an Accidental Contestant.  My newly formed club held a contest shortly after our formation.  Low members numbers and unfamiliarity with the contest contributed to my early success.  At the area level I had no idea what I was doing but managed to edge out a more skilled contestant by finishing under the 7:30 mark.  At that point I decided to use the contest experience to learn more about Toastmaster and explore more clubs.
Not knowing any better I asked our District Governor, Roy Crawford,  for help and he concluded that the best way to get better was for me to practice as much as my schedule would allow.  Over the next three weeks I gave my speech to every club that would let me have a speaking slot.  There were several days where Roy and I visited three clubs a day: breakfast, lunch and dinner.  Roy got credit for visiting clubs and I got to practice, a lot.
By the time I reached the District Contest I won on the merits of my speech.  By the time I got to the Division Contest it was hard to find a judge who hadn't heard a version of my speech at their club.  At the Regional Conference that year I placed behind the eventual World Champion of Public Speaking, LaShunda Rundles.  Not bad for a Toastmaster of eight months!
The great thing I learned by being an Accidental Competitor is that Toastmasters is a great place to hone a speech and work on the art of speaking.  I took advice I should not have (more on that in later posts), I got to experiment with techniques I would have never dared to try anywhere else, and I got to meet some of the best people in my city.  My kids would joke that there wasn't a restaurant that we walked into where I didn't run into at least one person I had met during my club-hopping practice marathon.  If you are new to Toastmasters or you have never competed I would encourage you to try at least one contest, you never know where the adventure might take you.
'Tis the season for Toastmasters around the globe to start preparing for the annual International Speech Competition which culminates in the World Championship of Public Speaking in Las Vegas, NV.  Recently a local Toastmasters group asked me to share some of my thoughts on preparing for the competition.  I figured some of these insight might benefit speakers and Toastmasters alike so I have included my summary sheet for your download and I will be blogging about each of these topics over the next few weeks.  Hope these help.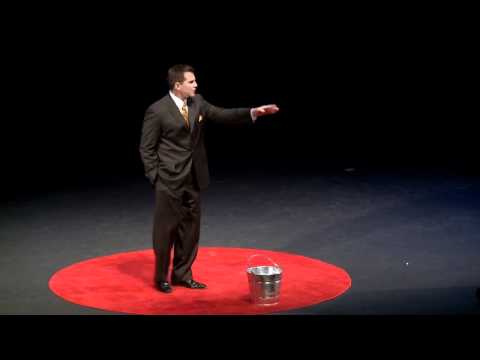 TEDxABQ asked me back as their wrap-up speaker.  What an outstanding event.  Tim Nisly and crew do a great job.